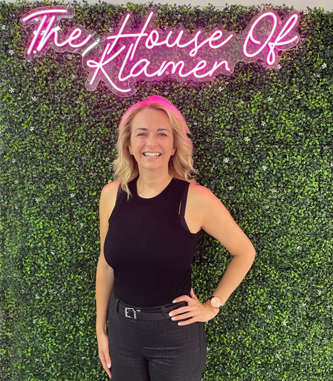 Louise Klamer
Salon Owner
With a lifelong love of hairdressing and a sheer passion for creativity the house of Klamer evolved.
Being at the forefront of the hair and fashion industry is the driving force behind the salon environment.
Louise's career in hairdressing started in Cambridge at the age of 13, and moved into London in her 20's. This gave Louise the opportunity to train and work with some of the industry's most talented and successful stylist.
Working in one of the biggest and fastest growing salon chains Louise achieved great success, and grew in every aspect of the industry. Achieving several qualifications and winning company based awards.
Important relationship we're developed.
Louise's single minded focus drives her to grow her own teams, nurturing and developing. The salon team trains in London with GOLDWELL and other industry professionals.
The house of Klamer is a salon of love and passion, with a drive to create modern wearable hair.
Our home is your home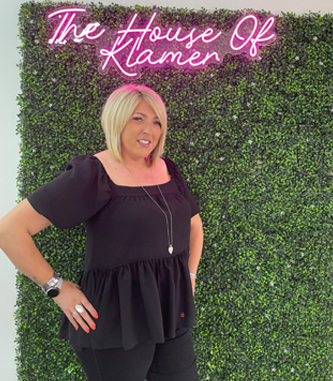 Hannah B
Salon Manager/Consultant
A natural perfectionist with a creative mind and a love for fashion.
Running a happy well organised creative environment it is a must for Hannah, her infectious laugh and happy aura creates a positive environment.
Hannah has achieved great success holding a colour degree along with teaching certification and many more.
Hannah has a strong foundation classically with cutting and colour, building beautiful looks.
Staying modern and at the forefront of the industry Hannah is a member of the KMS style ambassadors team in London and regularly attends GOLDWELL's hub meetings.
Hannah has the greatest time and love for her career and is developing her management skills this year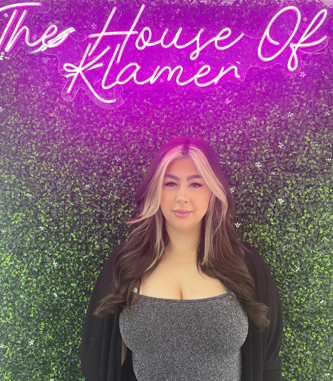 Hannah Raeburn
Artistic Director
With totally commitment and a raw talent this young stylist has made wave since hitting the salon floor 5 years ago.
Hannah loves fashion, style and hair it runs through her veins.
She has carved out the role of a balayage expert. Focusing and developing herself none stop on this service. She is obsessed!!
Hannah has completed her level 2&3 NVQ in London, achieved a place as a KMS style ambassador and last year during lockdown secured herself a place on GOLDWELL's colour creatives team.
This has seen Hannah go from strength to strength in her work on the shop floor producing the latest colours and balayage styles.
Hannah entered GOLDWELL's new colourist award this year, blowing the team away with her image. Her creativity determination and passion awarded her 5th place in the country, not a bad start.
Hannah is now working alongside the prestigious Beverley C MBE (several times British hairdresser of the year)
So watch this space as Hannah moves to the next level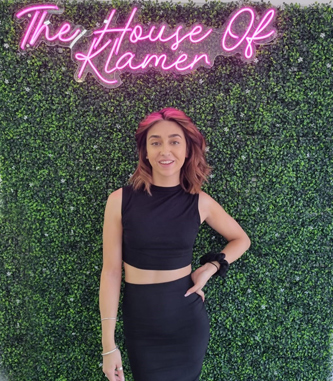 Maddy
Stylist
Young passionate and with enough drive for us all is the talented Maddy.
With the expression you are never to young… Maddy has rolled with this.
Achieving her level 2 Maddy is currently working towards her level 3 in London. And because she wants it all she has also achieved a place on GOLDWELL's colour creatives team this year.
Maddy loves what she does, her work is modern and current, with the balayage board attached to her hands, and a colour chart not far, this young lady is set for greatness.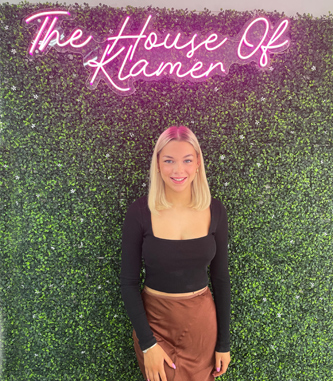 Emily
A young trendy modern woman Emily is developing herself into a great assistant.
Caring to clients and listening to the team Emily is providing a great service. Studying and understanding her environment.
Emily is training in London for her NVQ level 2 and alongside our team.
Emily has great style and fashion and is going to be on our floor very soon
"Just amazed what you did with my hair, I felt like a model when I left the salon"